---
After activating Cool Timeline Pro, you will find a Timeline Stories tab inside your WP Dashboard menu items. Go to Timeline Stories > Add New to create a story for your timeline. To create a story, check the screenshot below and follow these points:
*Story Year and Story Date must have the same years otherwise there will be a timeline order error.
You can select different icons for every timeline story.
Select Date Based settings for date-based timelines.
Remember to select a story year and corresponding story date before publishing your story.
Select any content type – You can show images, videos, and slide shows inside your story.
You can also select a featured image if you want to show the image as a content type instead of a video or slide show.
You can select a story category to create multiple stories, and you can differentiate your timelines based upon different categories.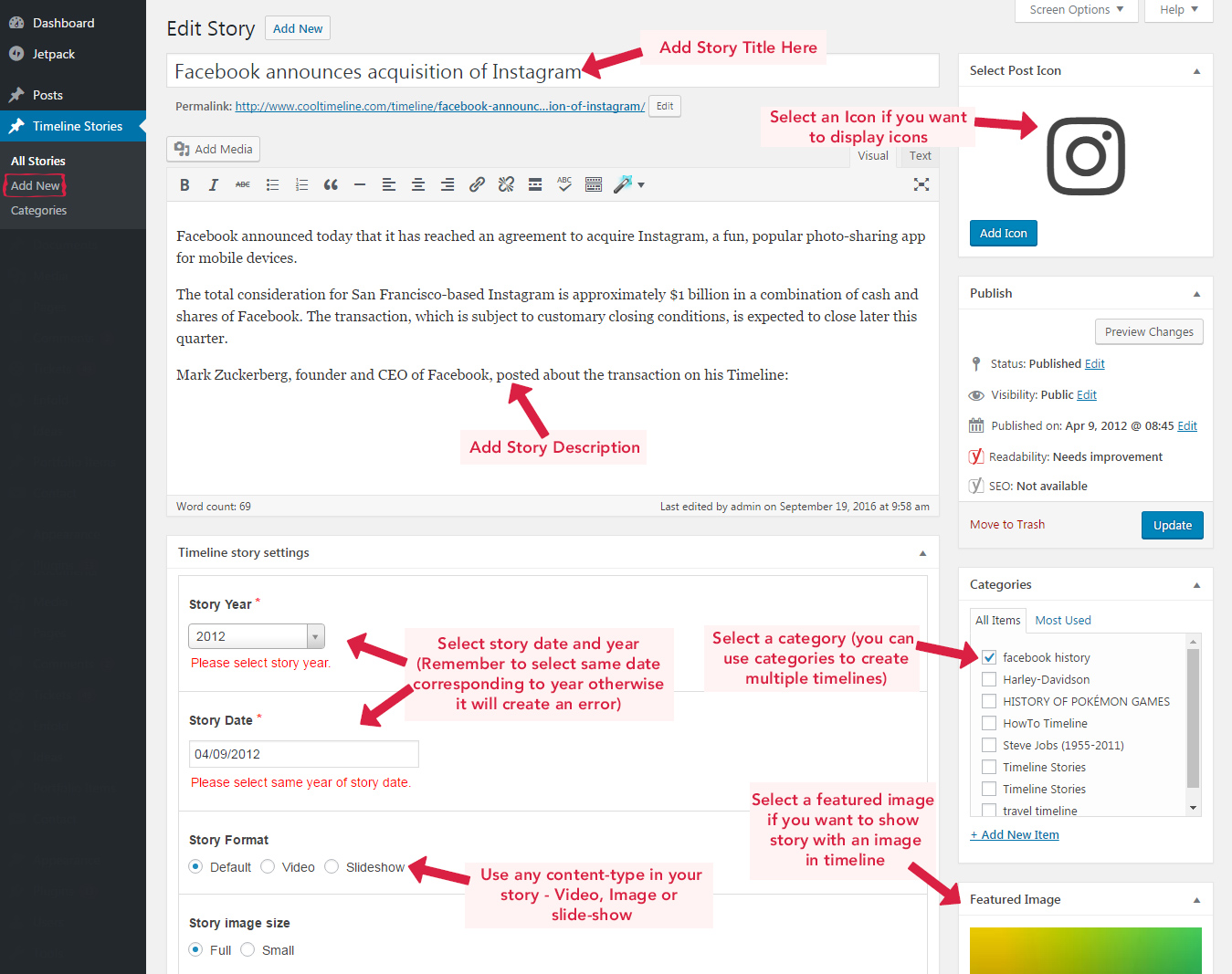 Optional settings
Add your link in Story custom link settings, to set external links on stories.
Set Custom Color on each story with the help of Stories Color Settings.
If you would like to use your own image icons instead of default Icons, then just select Image Icon and Check the Use Image Icon instead of font-awesome icons settings.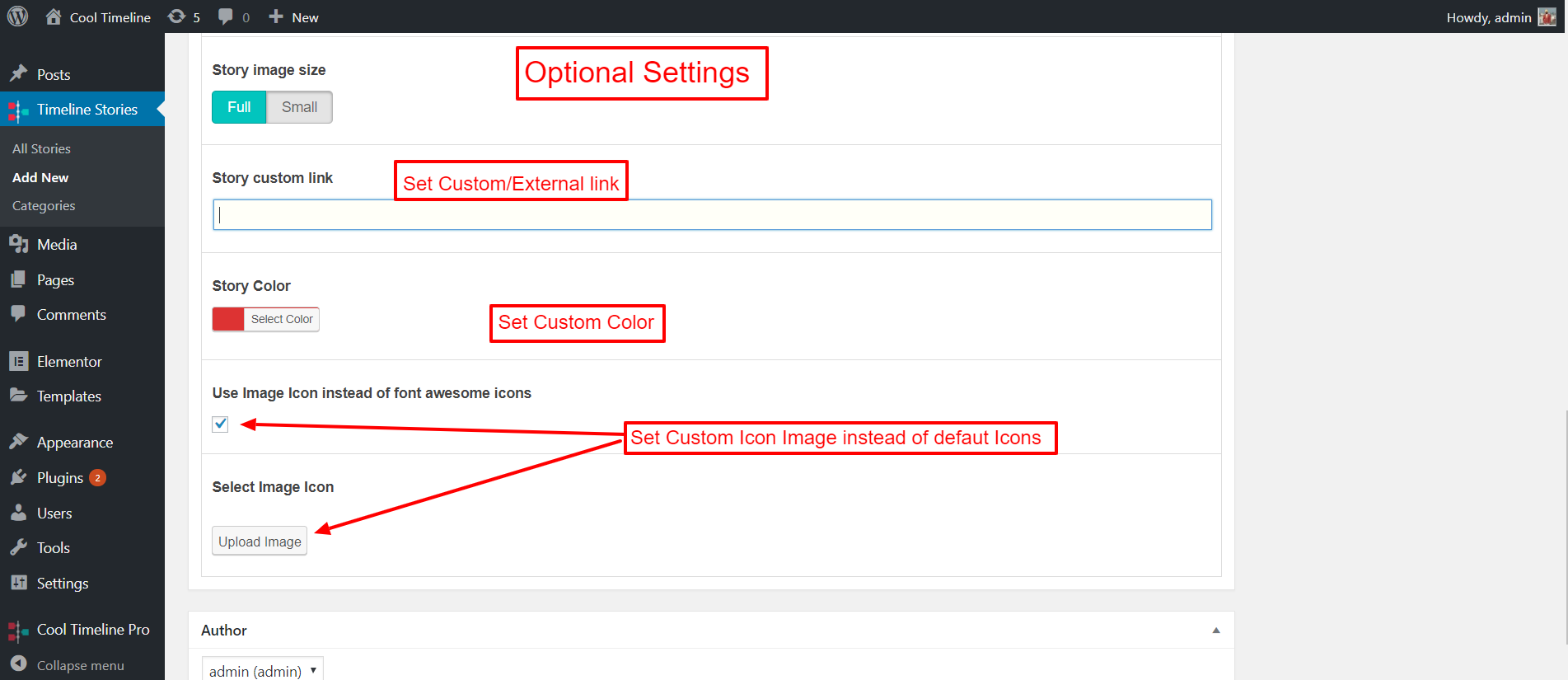 ---