Using Classic Editor:-
You can easily add Cool Plugins timeline using Divi page builder, just follow the below steps:
Step 1:- Goto Pages/Post >> Add new page/Post >> choose Use the Divi Builder on the page/post where you want to add cool plugin timeline.

Step 2:- In Divi Page builder insert the column and click on insert module.


Step 3:- Choose Text module.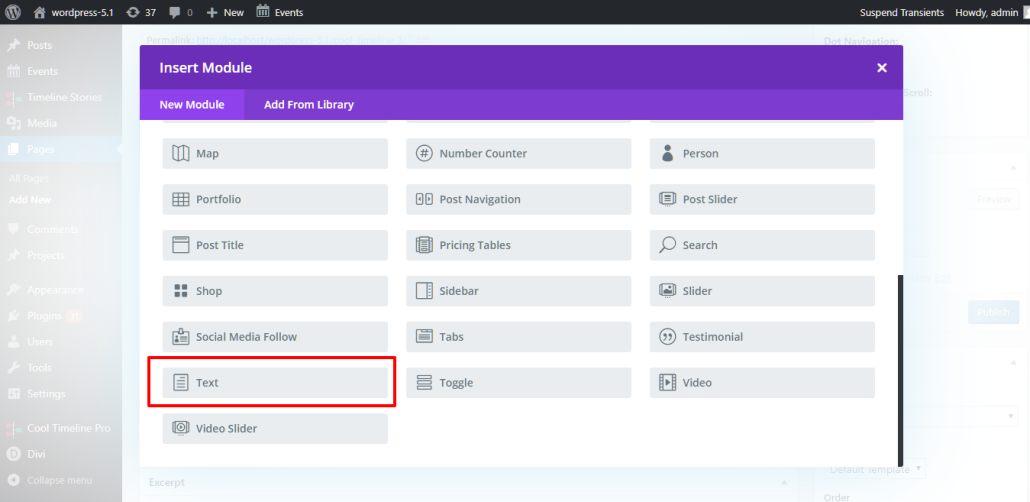 Step 4:- Here you can add timeline short code using cool timeline short cut generator.