To create a time line of an existing post follow the below mentioned steps:
Go to Timeline story >> Add new >> From the drop down select Vertical Content Timeline.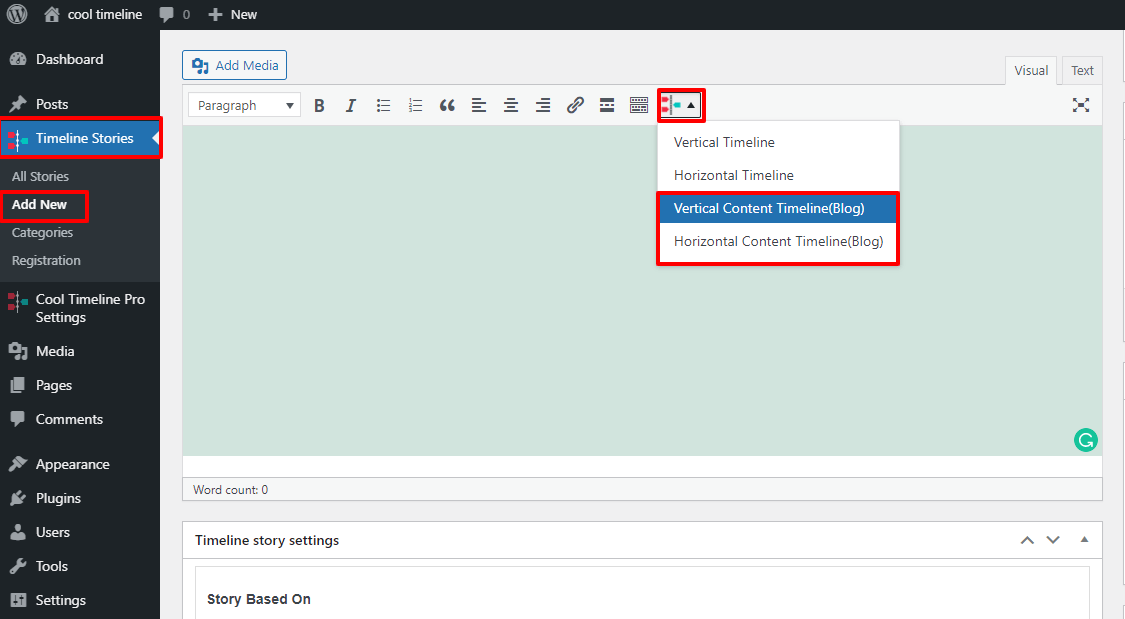 2. A story with post type will be created and this story will show all the post of a website as story timeline where ever used.
3. To display this story to a particular page Go to Pages >> Add new >> Content Timeline short code.
Note: If you want to display post from some other website or a specific category specify its post-type and category respectively.