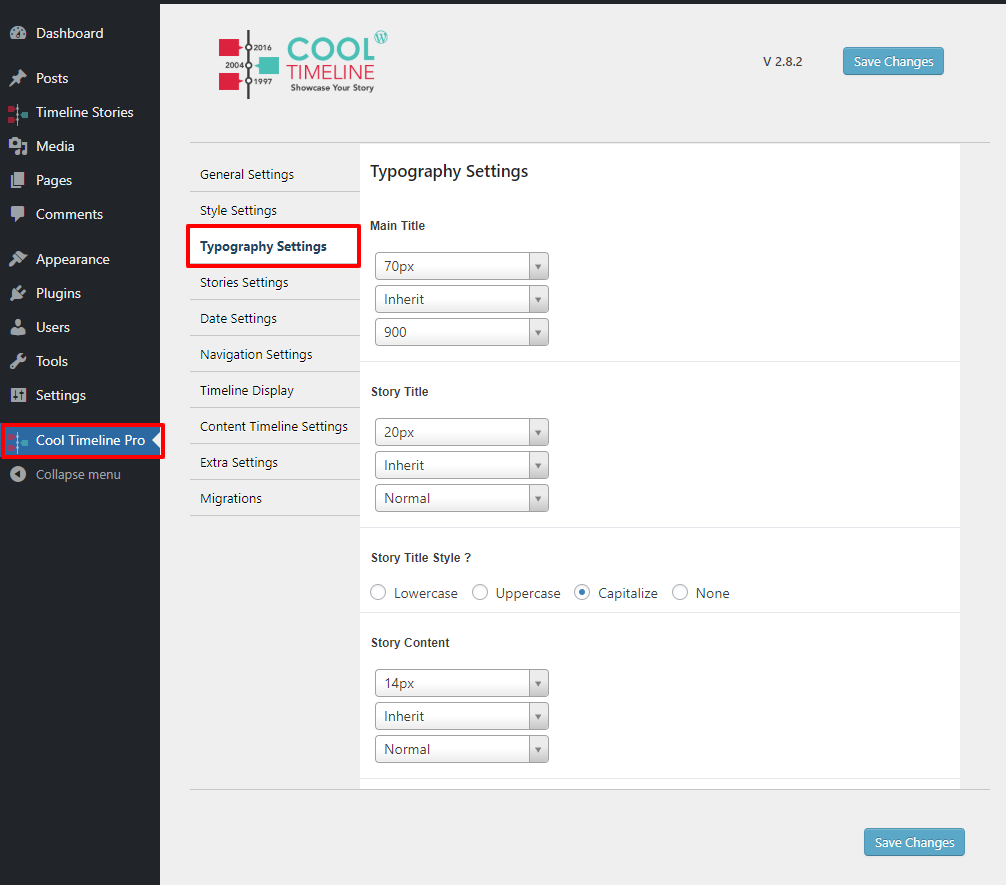 Main Title: This setting is useful to change the various font style for the main title of the timeline which is visible at the top of every timeline.
Story Title: Font style for story title can be changed through these settings.
Story Title Style: This setting provides the option to change the font's case from lowercase to none for all story title.
Story Content: Use this setting for changing the font style for story content.
---