You can apply different color to different Timeline Item only in Story Timeline.
Where you can choose colors for specific Timeline Item ?
1.) Story Timeline >> Timeline Stories >> Item >> Advanced
2.) Different Color options:-
(i) Story Title/Icon Background Color: Applicable only on Elegant Style as Title Background Color and Icon Background Color.
(ii) Story Label Color: Applies on both Story Primary label and Sub Label.
(iii) Story Title Color: In all Layout Styles excluding Elegant style applies as Title Color, Icon Background Color and Story Box border color. In Case Elegant Style applies on Title Color and Icon Color.
(iv) Story Description Color: It changes the text color of Story Description.
(V) Story Background Color: To change the background color of Story Box.

Multicolored Timeline: Screenshot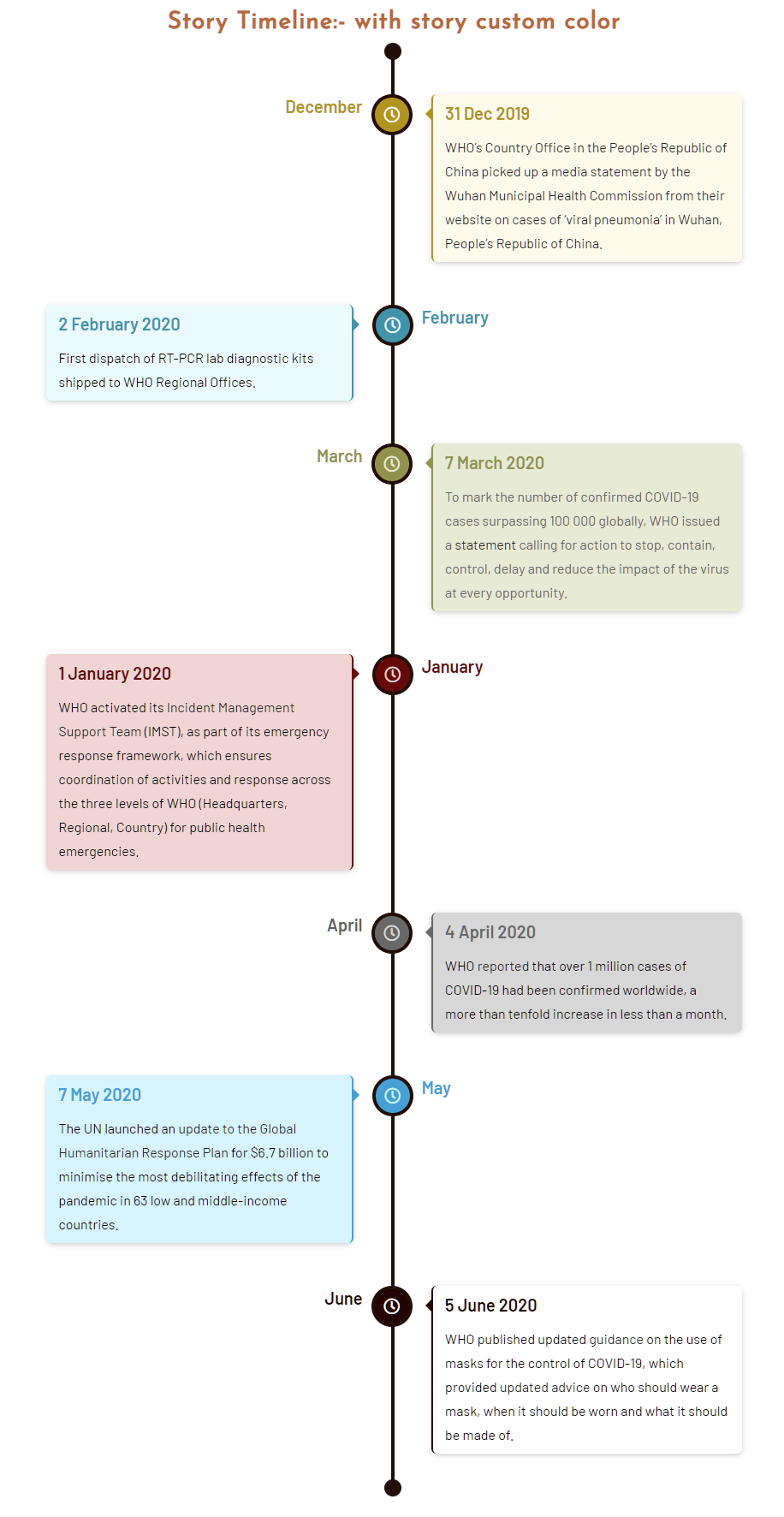 Video Tutorial