Story Timeline is a custom post of "Timeline Widget Addon Pro For Elementor" and all the content for timeline must be added using story timeline.
The animated image below is a short introduction of the Story Timeline in Elementor Website Builder. As displayed in the below image, we have also added a dummy data for the first time creation of the timeline.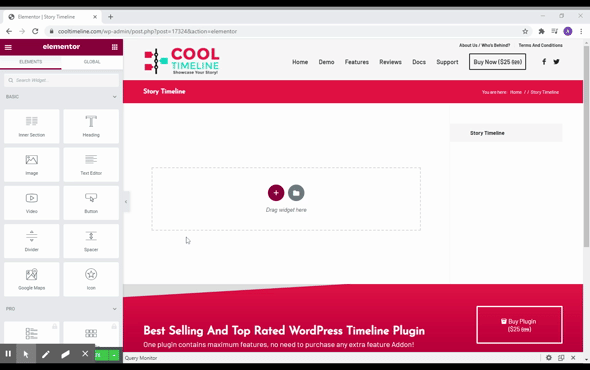 Layout Settings:-
This is the very first settings you'll find while creating the timeline. There are 3 Different layouts available with 3 Different designs to create a timeline of your choice. The currently available layouts are Both Sided, One-Sided and Horizontal.
Let's have a look on all three layout's one by one.
Both Sided Layout:- This layout displays the timeline stories on both side of the vertical line.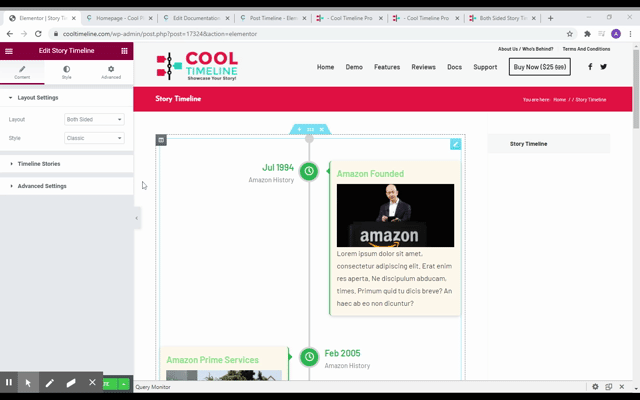 One-sided layout:- As you can see in the below-animated image, all the timeline stories are aligned on the right side of the vertical line. Hence the name; the one-sided layout is given to this layout.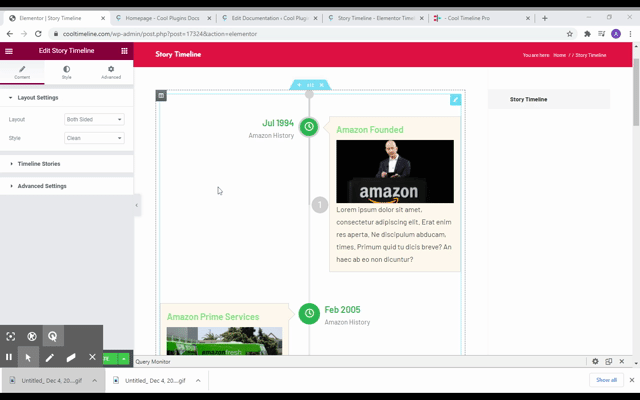 Horizontal Layout:- The horizontal layout actually displays the timeline in horizontal format. All the stories are aligned side by side and a slider is initialized to scroll through the stories.