Story Timeline:- In Story Timeline you can create timeline of your custom stories/items. You can also easily create a timeline using inline editing feature.

Layout Settings:-

There are 4 layouts avialable with 2 beautiful designs.
Layout:- Centered, One Sided, Horizontal and Compact
Style:- Default and Elegant.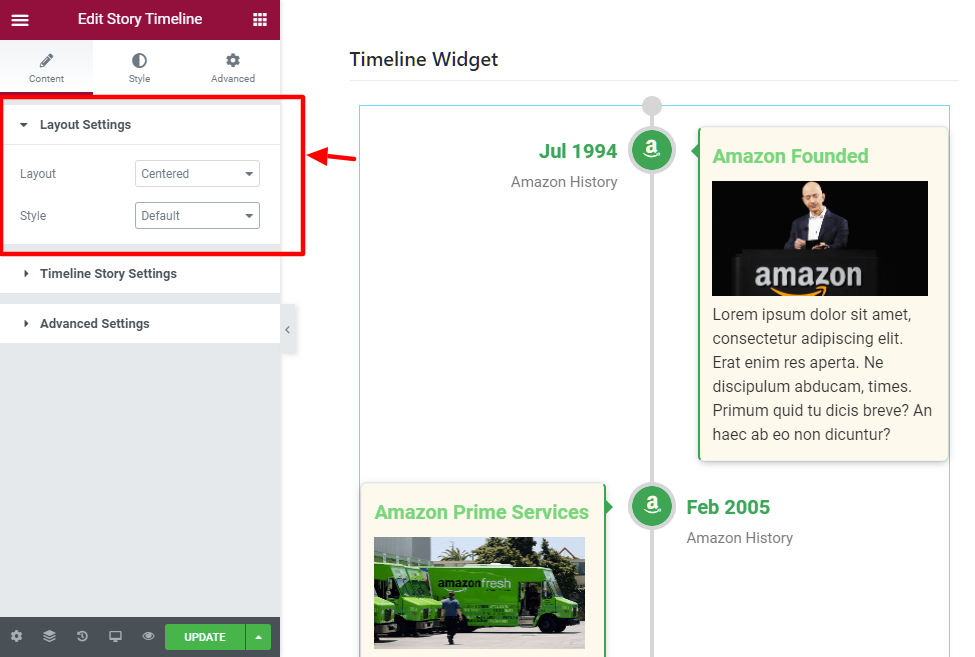 Timeline Story Settings:-
Here you can add your timeline story.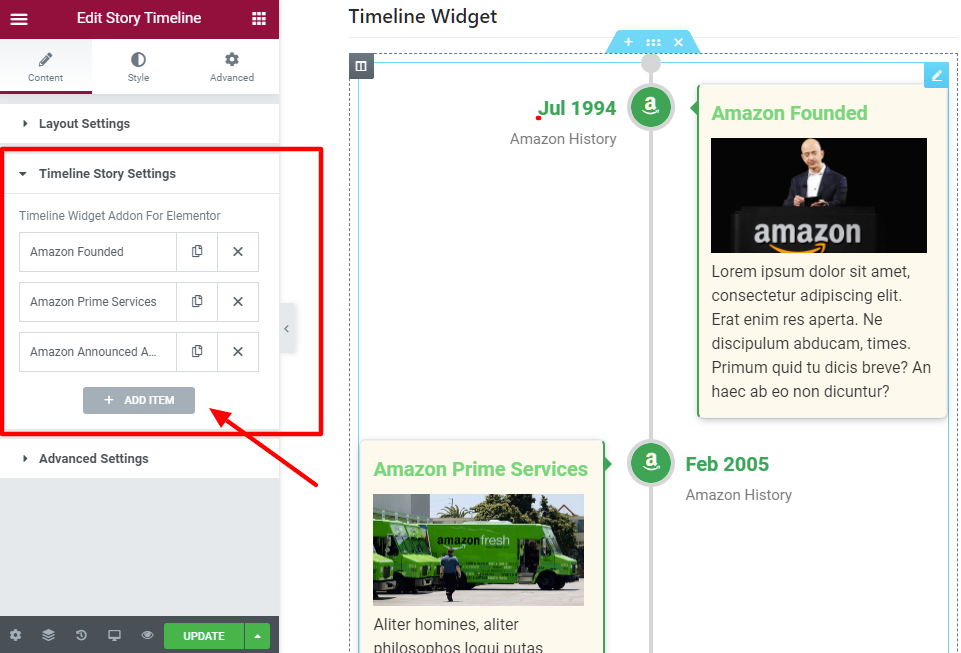 Add Item >> Basic :- In basic settings to can add dynamic content to your story.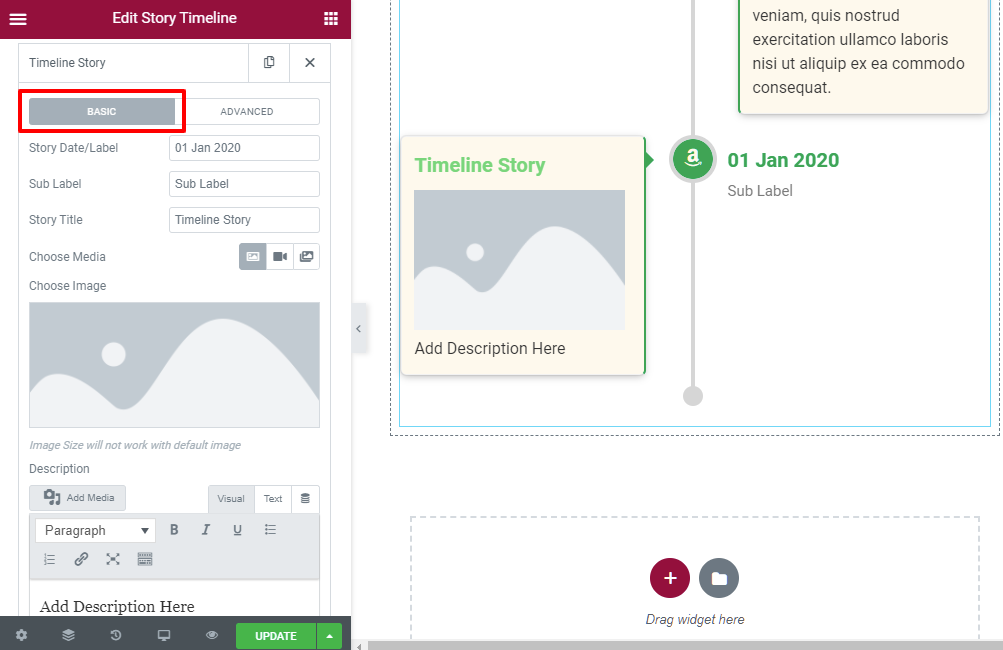 Add Item >> Advanced :- In advanced tab you can add some cutom styles to your individual story.
You can hide/show story year.
Choose Image size.
Add icon.
Choose color for your story. These color settings will override global style settings ( Color settings inside Style tab ).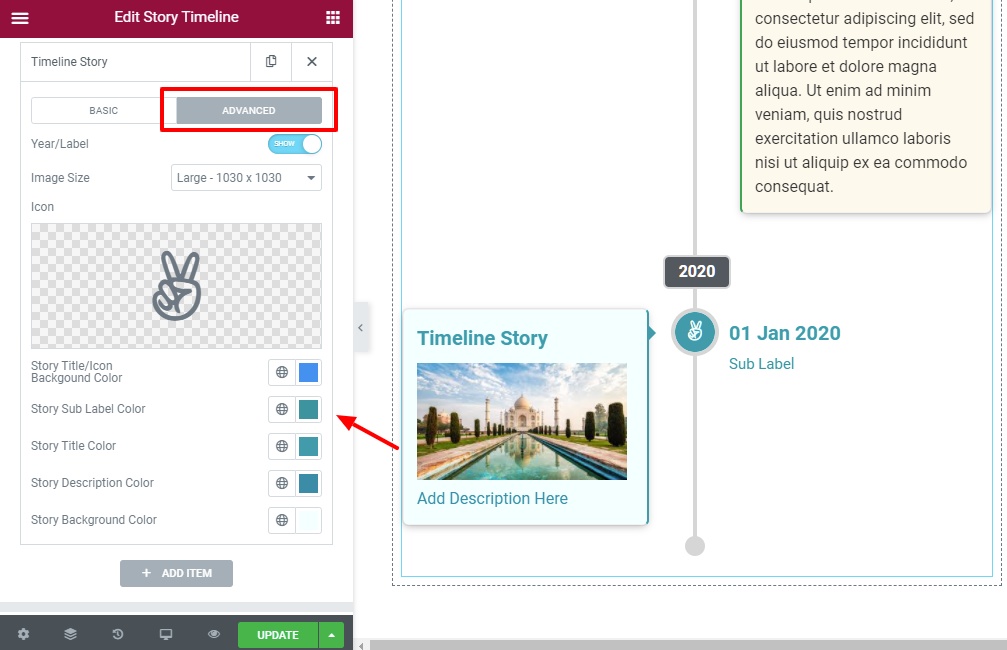 Advanced Settings:- In advanced settings you can choose animation.