Must install & activate Elementor plugin to use cryptocurrency elementor widgets.
1.) Search "Cryptocurrency Widget" in elementor search element option.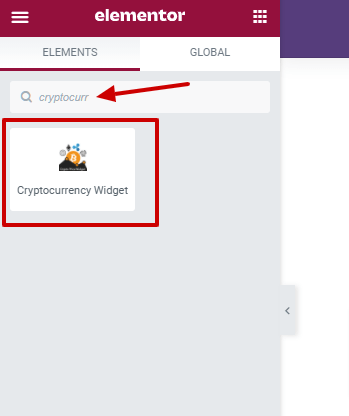 2.) Drag & drop Cryptocurrency Widget where you want to add.
3.) Now you will see the deafult Card layout & widget settings panel where you can choose Crptocurreny Widget layout, hide/show some widget info according to your requirement.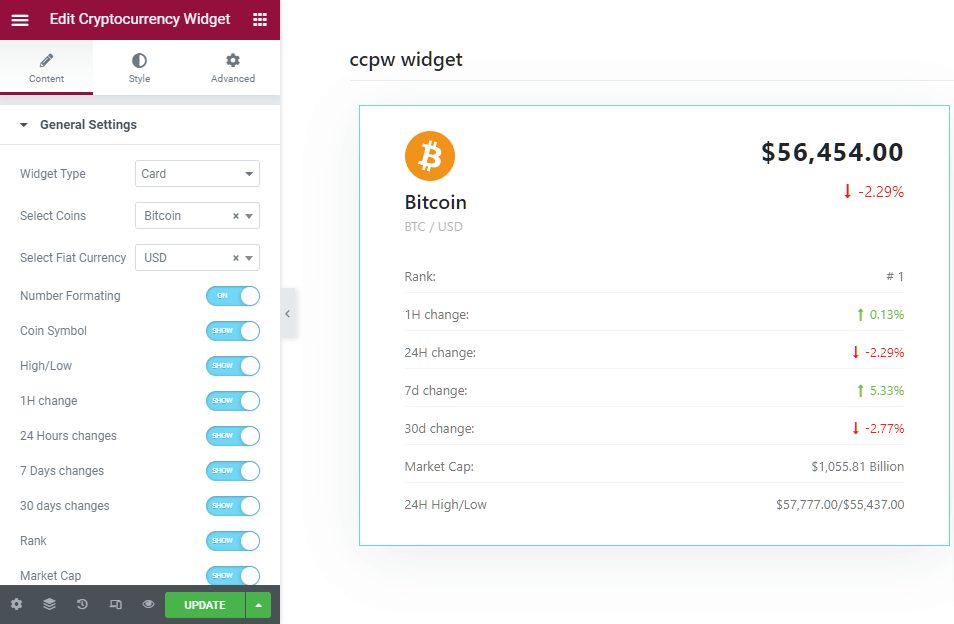 4.) Can also style your widget accordingly. Can change widget backgound color, color, box shadow etc……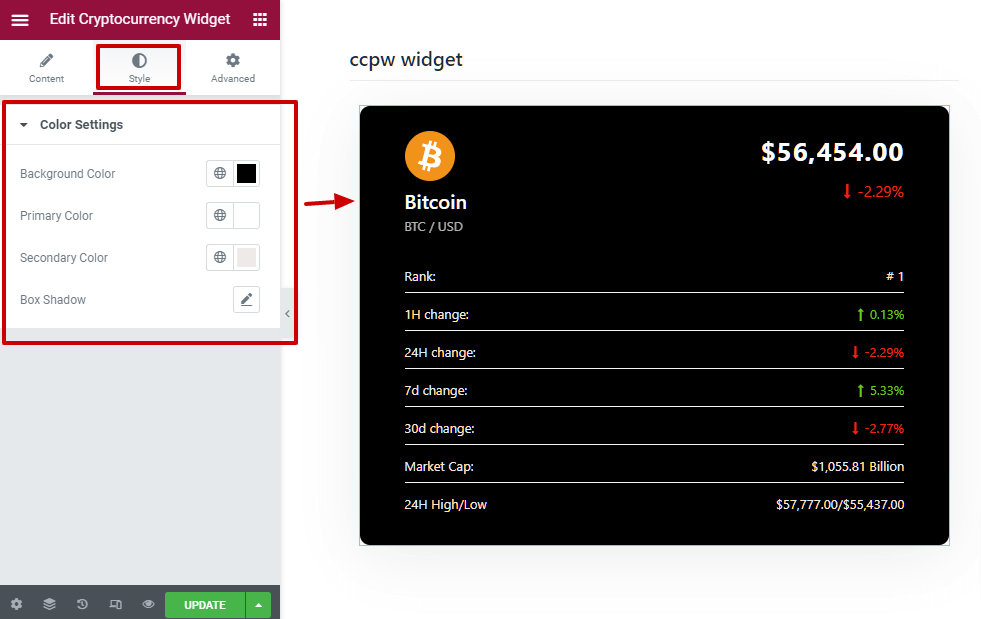 We will further discuss these Gerenal and styles settings in next section.