In WordPress dashboard Navigate to the "Crypto Plugins" menu.
2. Click on the "Coin Settings" tab.
3.Click on the "Updates" tabs .
4. In the "Updates" page, look for the "Generate Sitemap" option and click on it.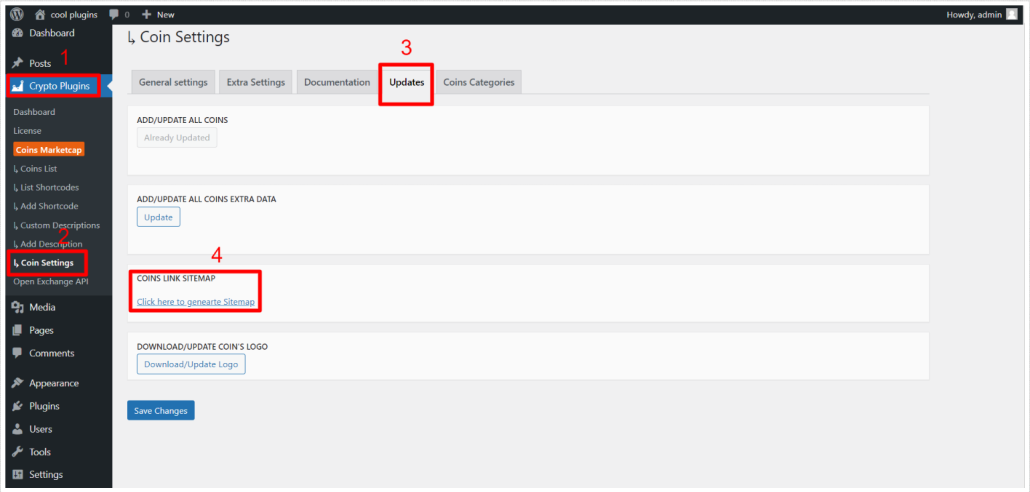 5.Wait for the plugin to generate the sitemap.
6. Once the sitemap is generated, you can download it or copy the sitemap URL.
Submit the sitemap to search engines such as Google or Bing to help them index your website's pages.