Looking for the contact by searching on website pages then searching on social media or so other contact sources is quite a headache sometimes. What if there is a simple way to contact you. So, if you are looking for the easiest way for your visitor to contact you just by clicking on the icon, then you will be happy to know that in this post we are going to introduce you to WordPress Plugin with which your visitor will contact you on social media platform by clicking on the icon.
By this plugin, it will be a great quick and easy way for visitors to contact you.
You can do that by adding this plugin to your WordPress Dashboard. And also you have no need to spend any amount on it, this plugin is for free with great features.
Here is the link for download this plugin:
Link:  Instant Support Buttons – Call, Contact, Chat, Email
Once you are done with the process of download and activate the plugin then you will see this Plugin under the WordPress setting menu at last with the name of the "Instant Support Buttons" next you just have to click on the "Instant Support Buttons" and the panel will display in the front of you.
Now you will start it filling up with your contact information and save it:-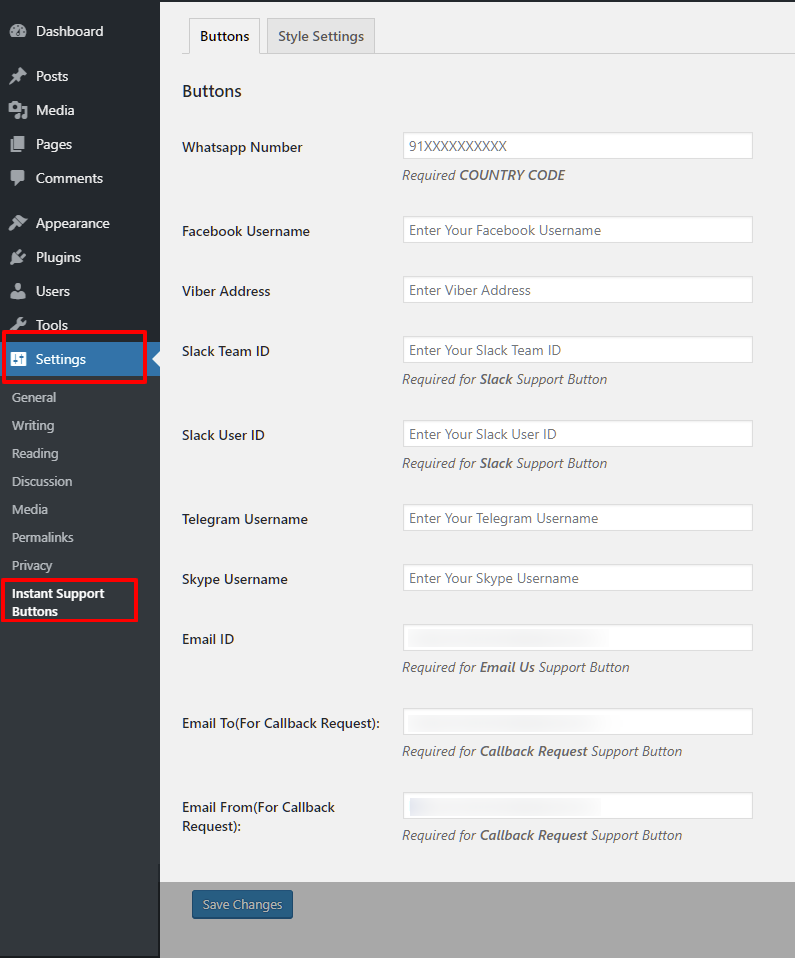 Now I will show you how it looks like in the front end with your page or post.

As you can see this little icon will display on your page post and by clicking on this icon you will see the list of your different sources to contact you.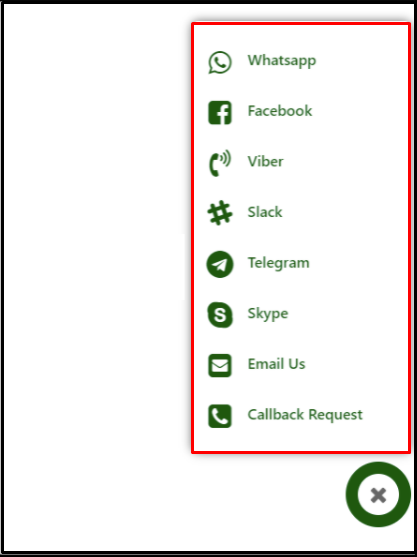 So, anyone who is visiting your website can contact you just by clicking the icon once they click it'll open your social site.
This plugin has an option to select the place of your social icon or contact icon anywhere you want to display it. Also, have a setting to play with icon color, text color, and so on.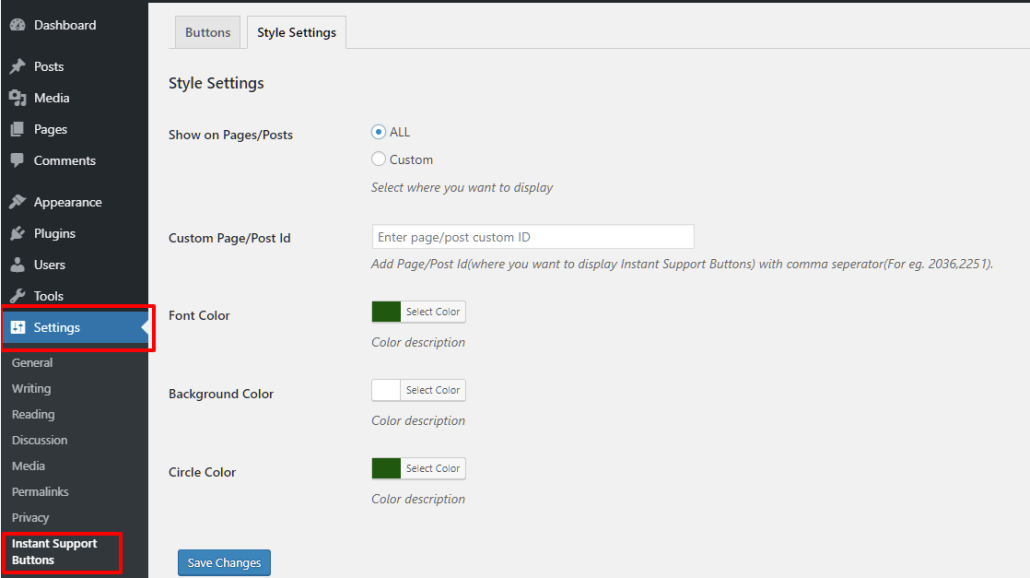 So, this plugin has the easiest way to let your visitor contact you. If you are not able to contact them at that time it has the 'Callback Request' option, or if you want your visitor can directly contact you by calling so it has the 'Call Now' option and there is also an option available for 'Hiding or Show Call Now button' on your website, or you can also 'Add/Remove' any social media icon at any point in time with a single click.
You can check the live demo of this plugin, by clicking on this "Instant Support Buttons" so you will get more idea of how it's work on your website.