After Successfully adding content in your timeline story ,you should publish the timeline and use the shortcode in post/page to display the timeline on your website.
Copy The Shortcode :-
Clicking on the shortcode field will select all the shortcode automatically, you only need to right-click over it and click copy.
Alternatively, you can also use the shortcut key Ctrl + C (on Windows) or Command + C (on Mac) to copy the selected shortcode.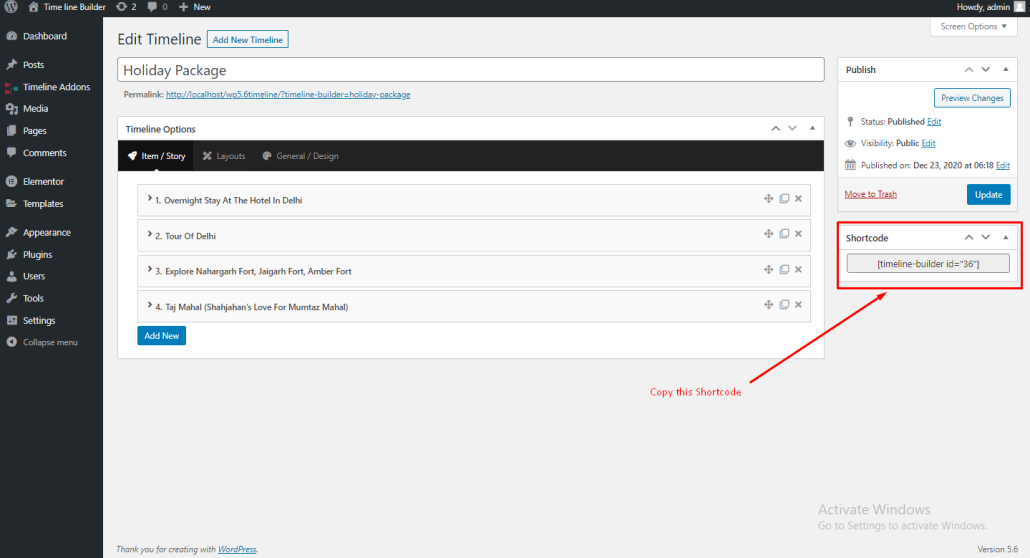 Add Shortcode in Post/page:-
Open any page or post where you like to display the timeline and past the shortcode there.
The shortcode can be pasted using right-click and select paste or you can use the shortcut keys, Ctrl + V (on windows) or Command + V (on Mac)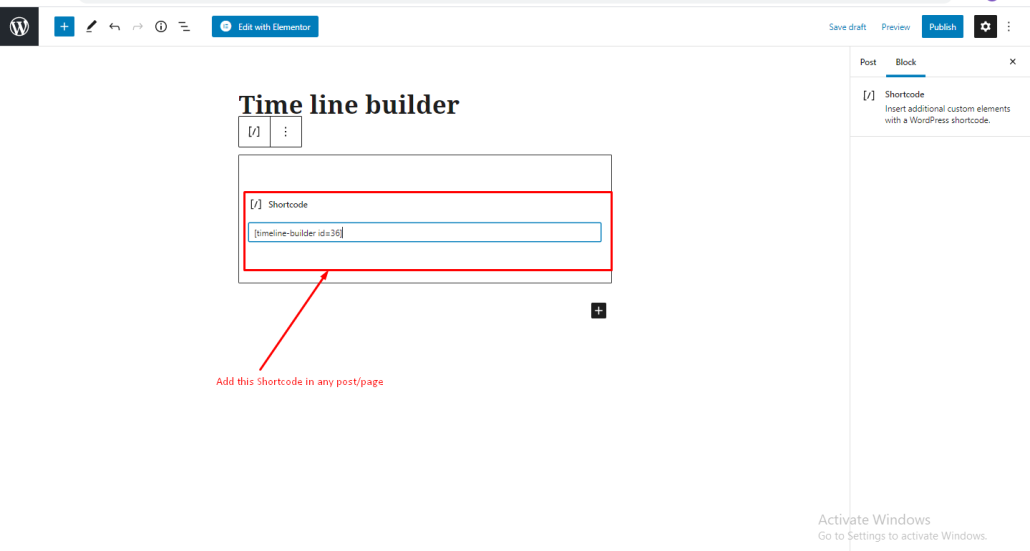 Displaying Timeline on website:-
After you publish/update the page or post with the timeline shortcode (in previous step), you can check the timeline on frontend.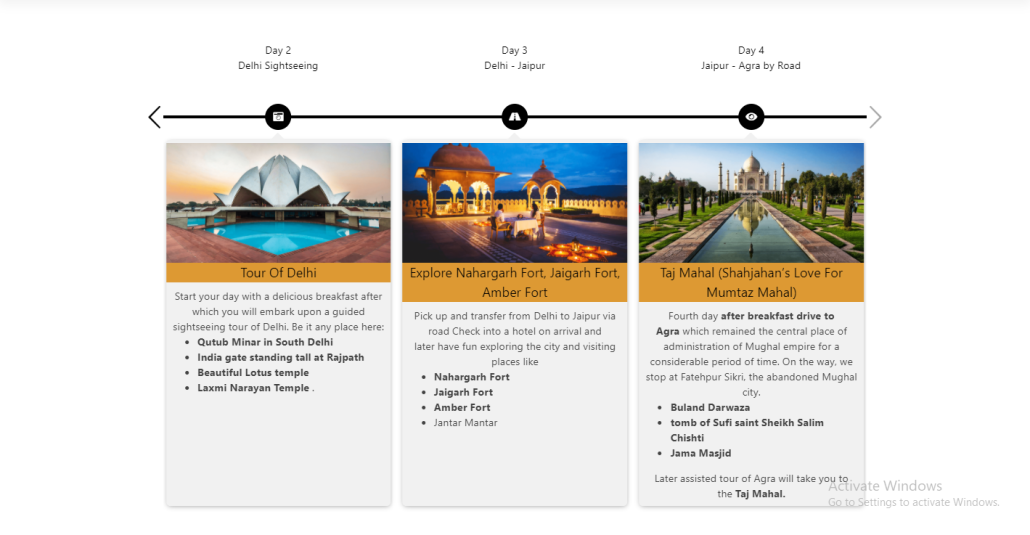 The screenshot above is only for documentation/representation purposes. Your design is completely depends on the settings you have selected at the time of creating the timeline.