---
Type:- Select "Multi Currency Tabs" in Type option for Multi Currency Tabs Widget.

Display Changes:- Select if you want to display 24Hour % changes in price.
Font Color:- Users can easily customize Font color in any design.
Display Currencies Tab:- Select Currencies in which you want to show Cryptocurrency Prices.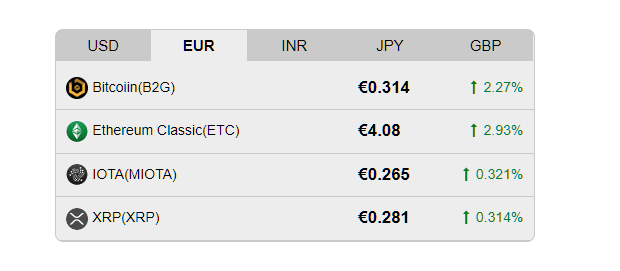 ---