---
Type:- Select "Price Card" in Type option for Price Card Widget.

Designs:- Available Designs for this type are:
Style 1(Simple Card)
Style 2(Detail Card):- This design shows Supply, Market Cap, Volume and 24 hour % changes.
Style 3(% Changes Card)
Style 4(Live Changes):- As the name refers this design displays live price changes.
Style 5(Chart Card)
Style 6(Multicurrency): It will show price in three currencies i.e: USD, EUR, and GBP.
Select Column:- Users can select these numbers of columns 1,2,3,4 and 6.
Disable Bootstrap:- In the case of user Disable Bootstrap then a user has to manage Columns manually.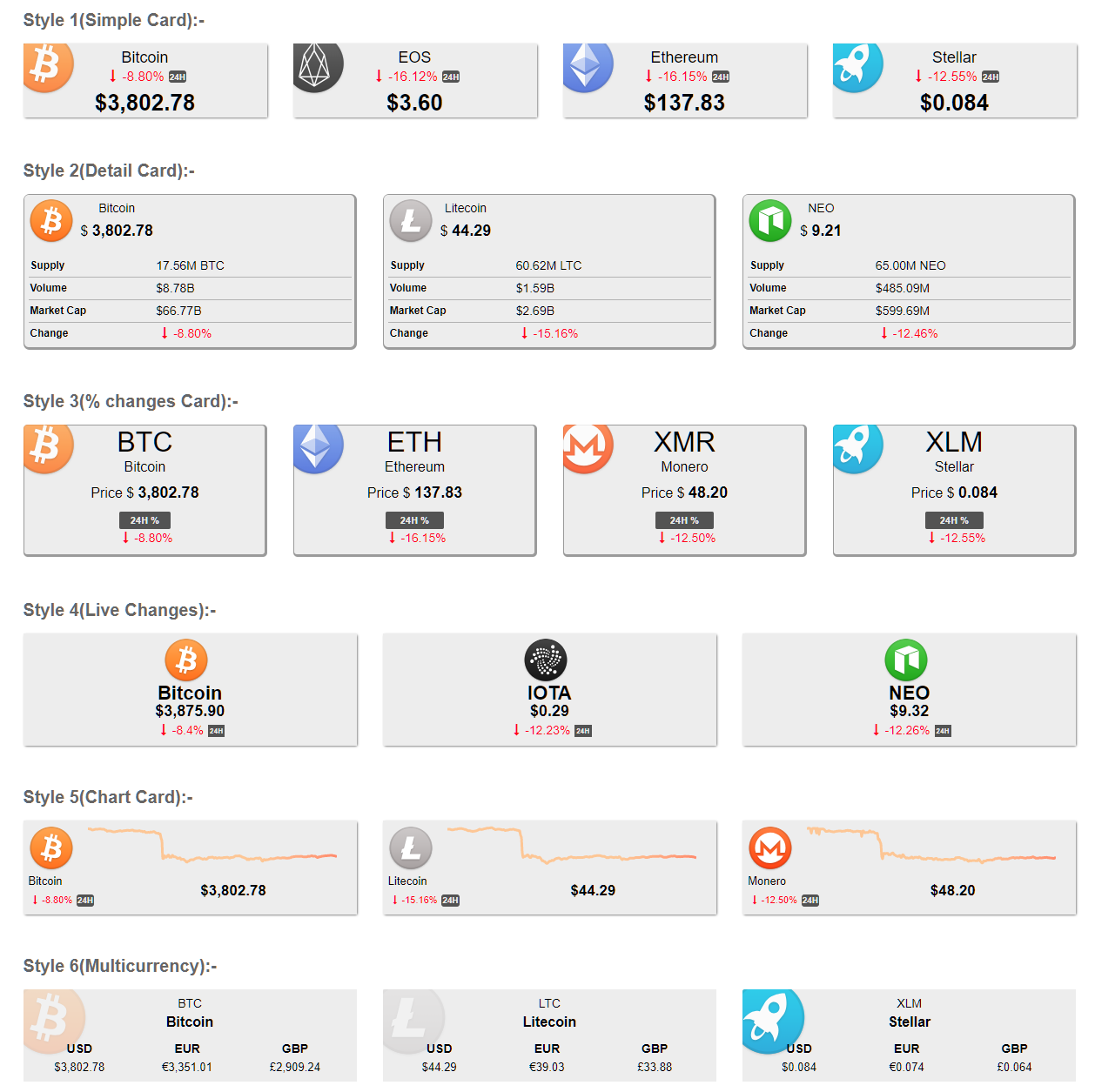 ---