---
Type:- Select "Price Block" in Type option for Price Block Widget.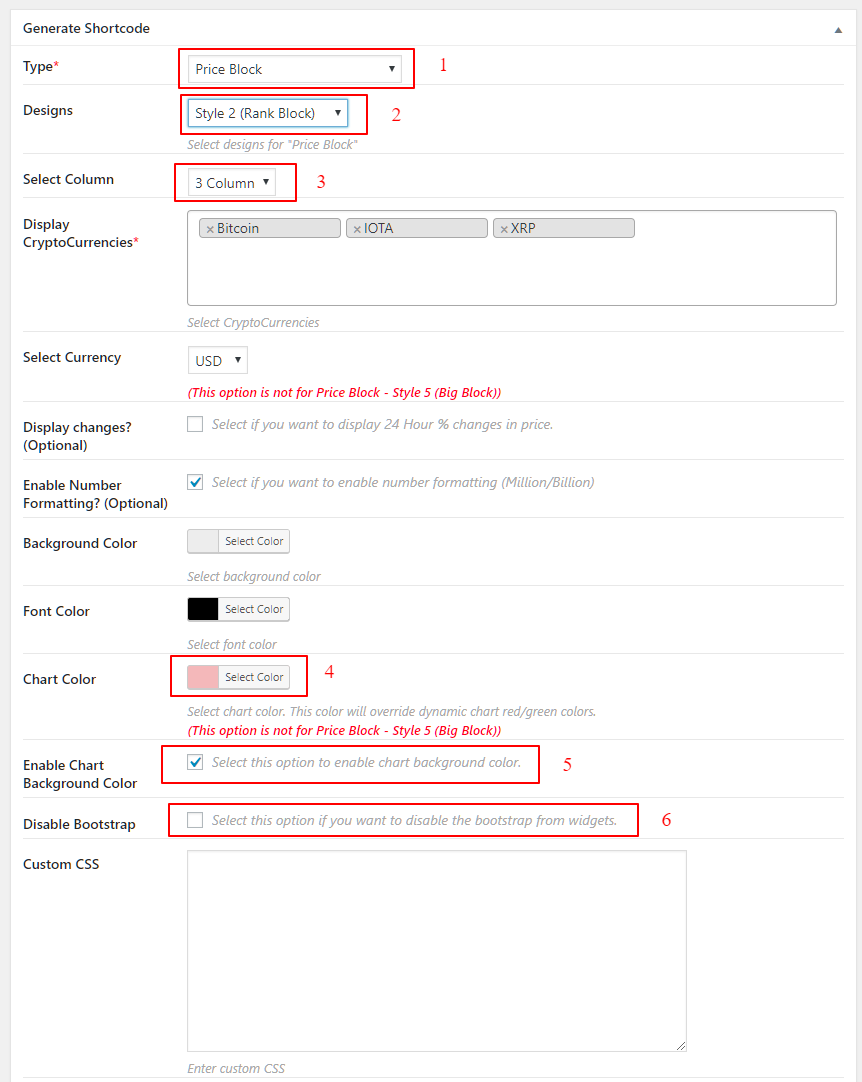 Designs:- Available Five Styles are:-

Style 1 (Accordion)
Style 2 (Rank Block)
Style 3 (Clean Block)
Style 4 (Simple Block)
Style 5 (Big Block)

Select Column:- Users can select these numbers of columns 1,2,3,4 and 6.
Chart Color:- Users can easily customize Chart background color.
Enable Chart Background Color:- This option is only for Price Block- Style 1(accordion).
Enable it only if you would like to fill Background Color in Chart.
Disable Bootstrap:- This option is for Style 2(Rank Block), Style 3(Clean Block) and Style 4(Simple Block).
Note: In case the option 'Disable Bootstrap' is enabled. The layout columns needs to be managed manually.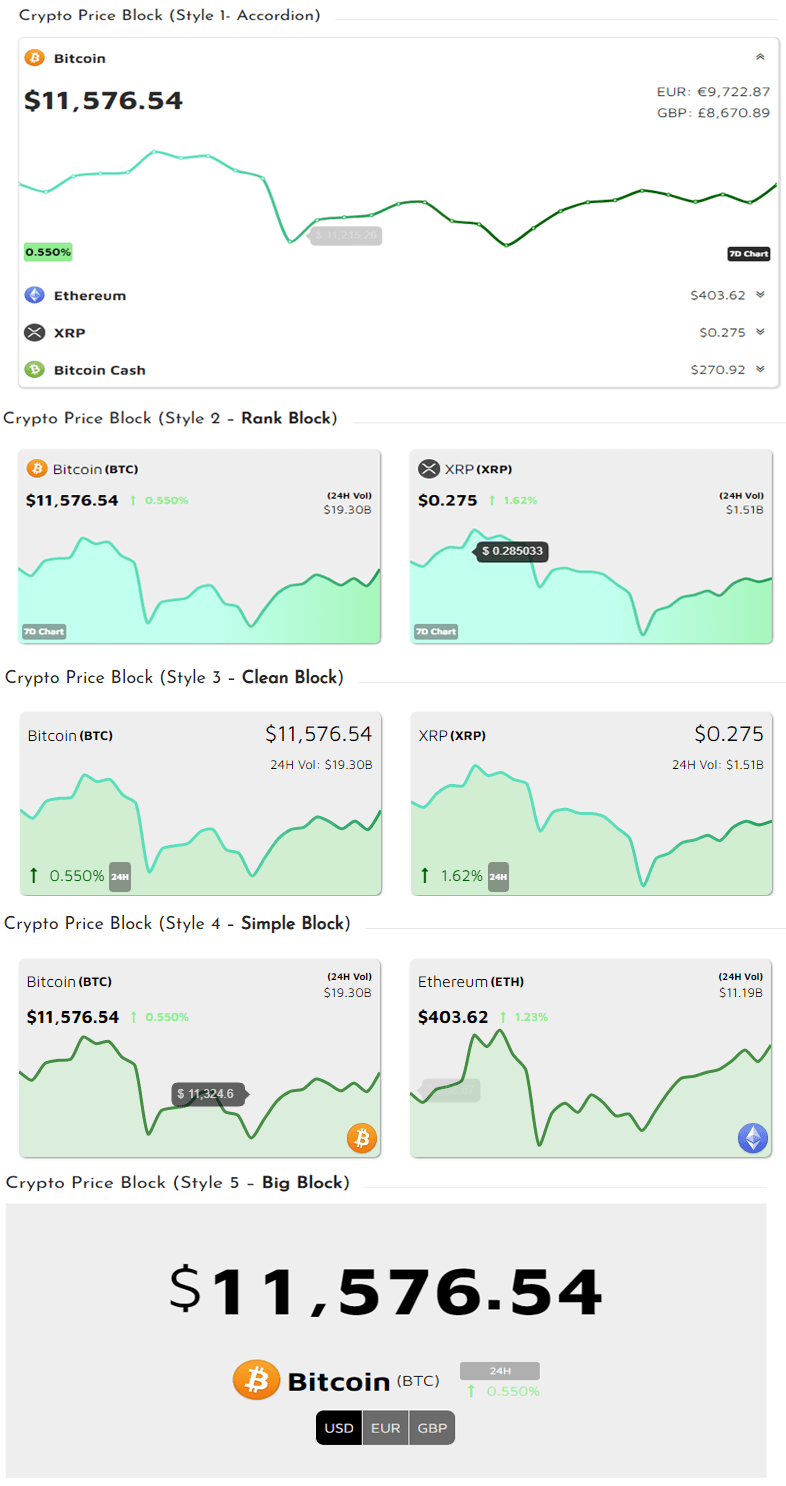 ---