If you want to create a timeline with the custom Order number (1,2,3) instead of Years and date based, then this plugin is best for you. With the help of custom order based settings, you can create these type of timelines.
How to add custom order based:
Choose custom order based option while selecting a story.
Add a custom label to display on your timeline.
Select timeline shortcode on a page and select custom-order based inside shortcode builder.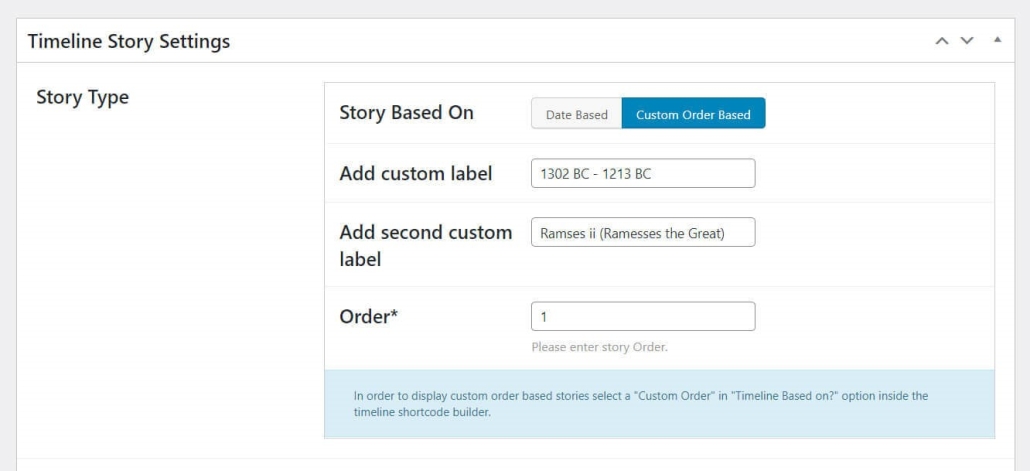 Task you can do using these settings:
BC/AD Timelines : If you don't want any date, instead you want to display a very old era for a historic event use custom order based option and select label accordingly.
Our Process Steps Timelines: You can also add step-by-step guides for a particular task using this timeline option and choose label options as step number.
Custom Travel Plan: Instead of date you can type anything and display it to your timeline.