---
You can create multiple timelines and use them at multiple locations.
Create multiple timelines inside your WordPress website by creating multiple categories.
Go to Timeline Stories > Categories and add categories for your multiple timelines.
These categories can be used to display Multiple timelines at multiple locations.
Once the category is created, use them while creating a Timeline.
Select a particular story category at the time of story creation.
While displaying the timeline, specify the category name to display a particular category.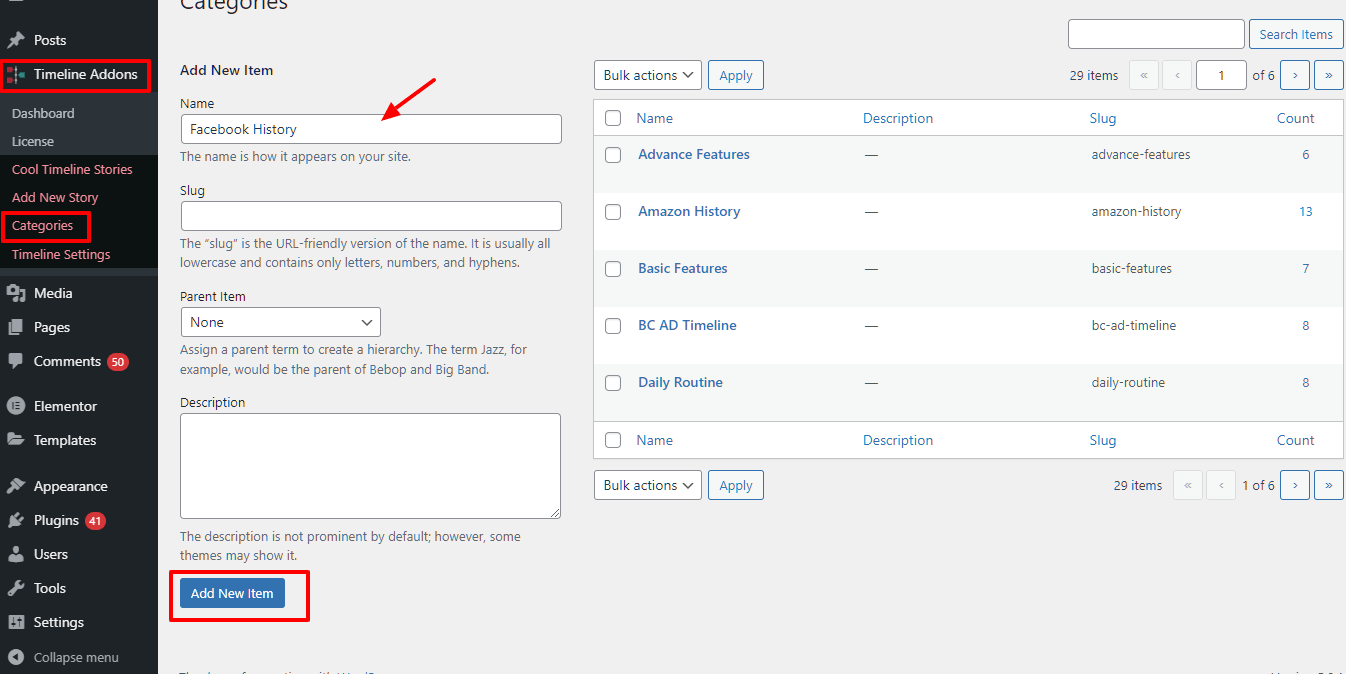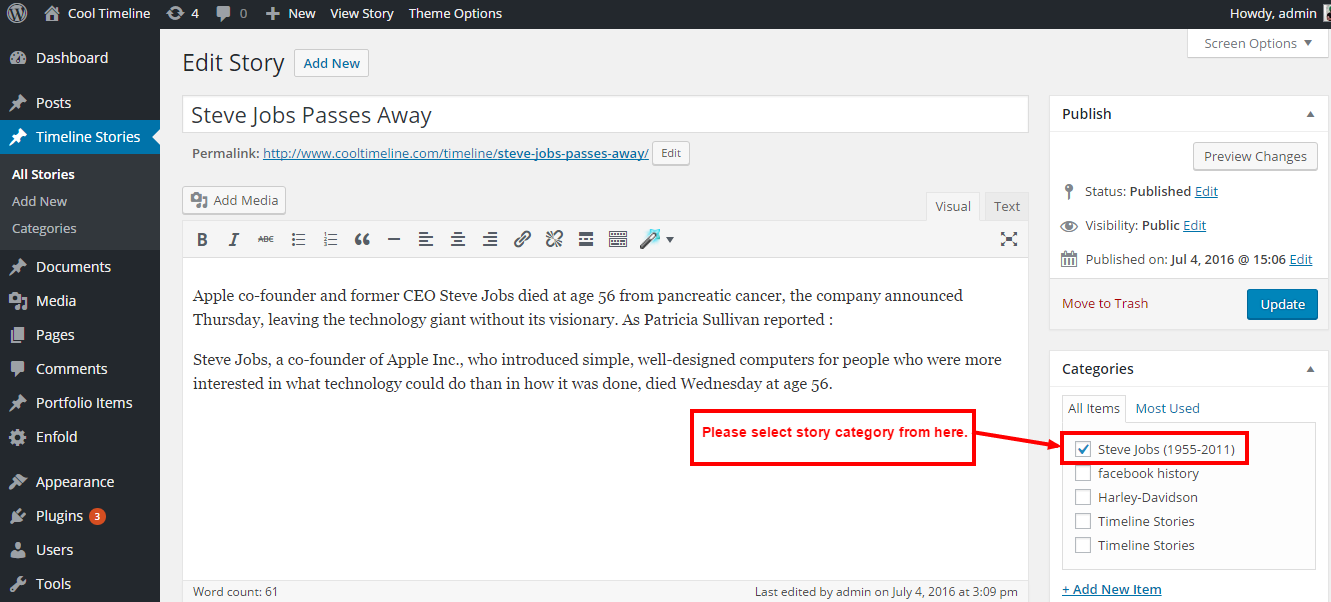 ---
In the Gutenberg editor: